Why Choose Us
Unmatched Integrity and Dedication We are the only real estate firm in Manhattan that allows a sales associate to handle just one property at the time. This eliminates an inherited conflict of interests associated with handling multiple properties and guarantees total loyalty and dedication. We are committed to providing unparallel personal service.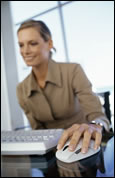 Worldwide Marketing Strategy Our international marketing connections are set up to produce an expedited sale.
Access to overseas investors often translates into higher prices.
Our knowledgeable staff will develop powerful, flexible and creative marketing strategy that will put you ahead of the competition.
Exclusive Personal Service and Privacy Our reputation for attention and personal service is legendary. Protecting personal privacy is of paramount importance for us at AFB Group.
We recognize and respect the privacy expectations of our clients - and are committed to taking all the steps necessary to safeguard the information entrusted to us.
We Have A Proven Track Record
We have a successful track record as real estate investors, brokers and developers.
We are committed to build a long and consistent track record of rewarding referrals.
We have a proven track record of helping our clients to realize their goals.